News: January 30th, 2008
I am nominated, for the
German Web Award
from MSN and NBCU.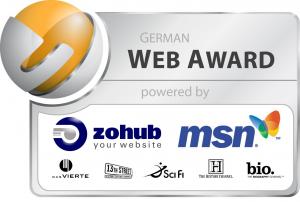 In my category were participating in the week
(until Wednesday, to February 06th, 2008 )
five pages to the vote.
Now the audience decided whether I the Voting won (the round) and come in the finals.
Of course, my community and my friends could votes for my.
The selection criteria of the jury are:
Topic / idea
Overall impression
Understandability of the content
Handling/Usability
Technical expenses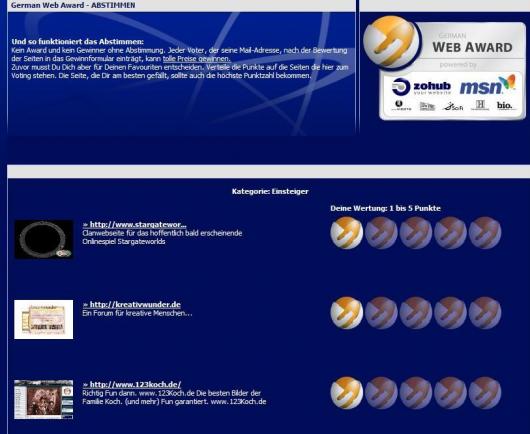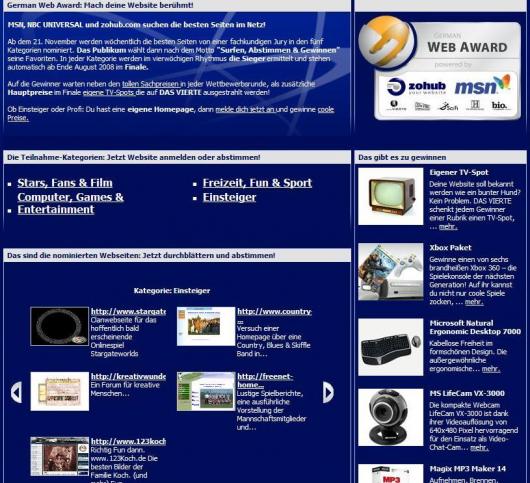 News: February 6th, 2008
The voting is over.
We are waiting for the results, on February 13th, 2008.
News: February 13th, 2008
Thanks to all voter.
Fans. Friends. Family and all others.
We're in the finals.
Thank you.
We won this round against 19 other websites
and are now in the finals.
Look and see !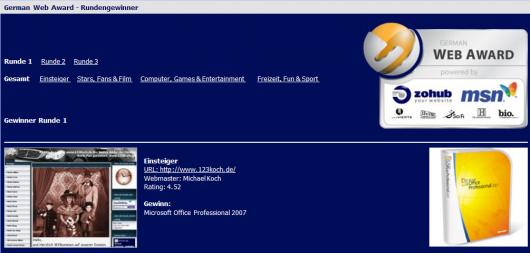 The finals will be coming: O HO
News: September 09th, 2008
The finale is won

German Web Award from MSN and NBCU
Category: "Beginner"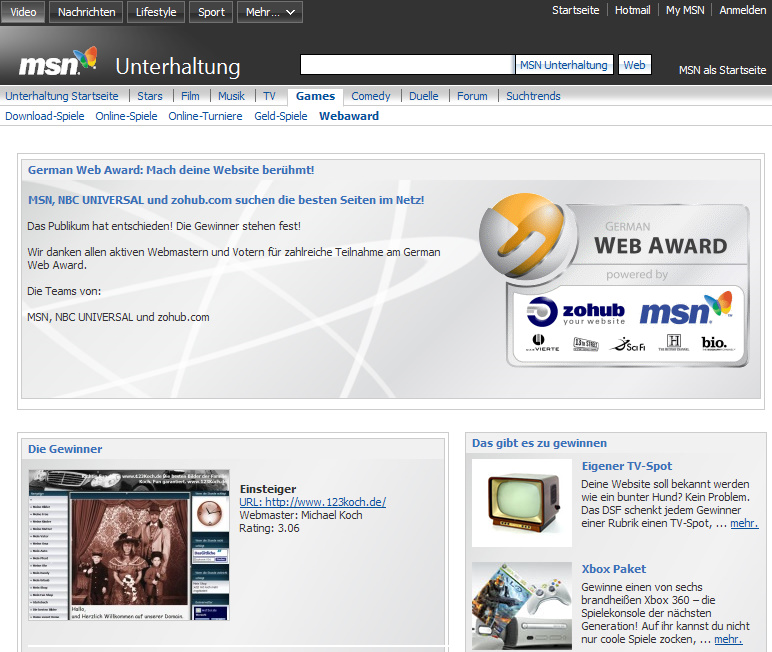 http://specials.de.msn.com/webaward
---